It was a full-circle moment sitting down with Victoria Moran, who was listed by VegNews among the "Top 10 Living Vegetarian Authors."
LISTEN/WATCH
Subscribe: Apple Podcast | Stitcher | Spotify |  YouTube
*Links mentioned in the episode are at the bottom of this page.
---
One of my very first opportunities to be interviewed was given to me by Victoria in 2016 for her Mainstreet Vegan Radio show (now also a podcast)!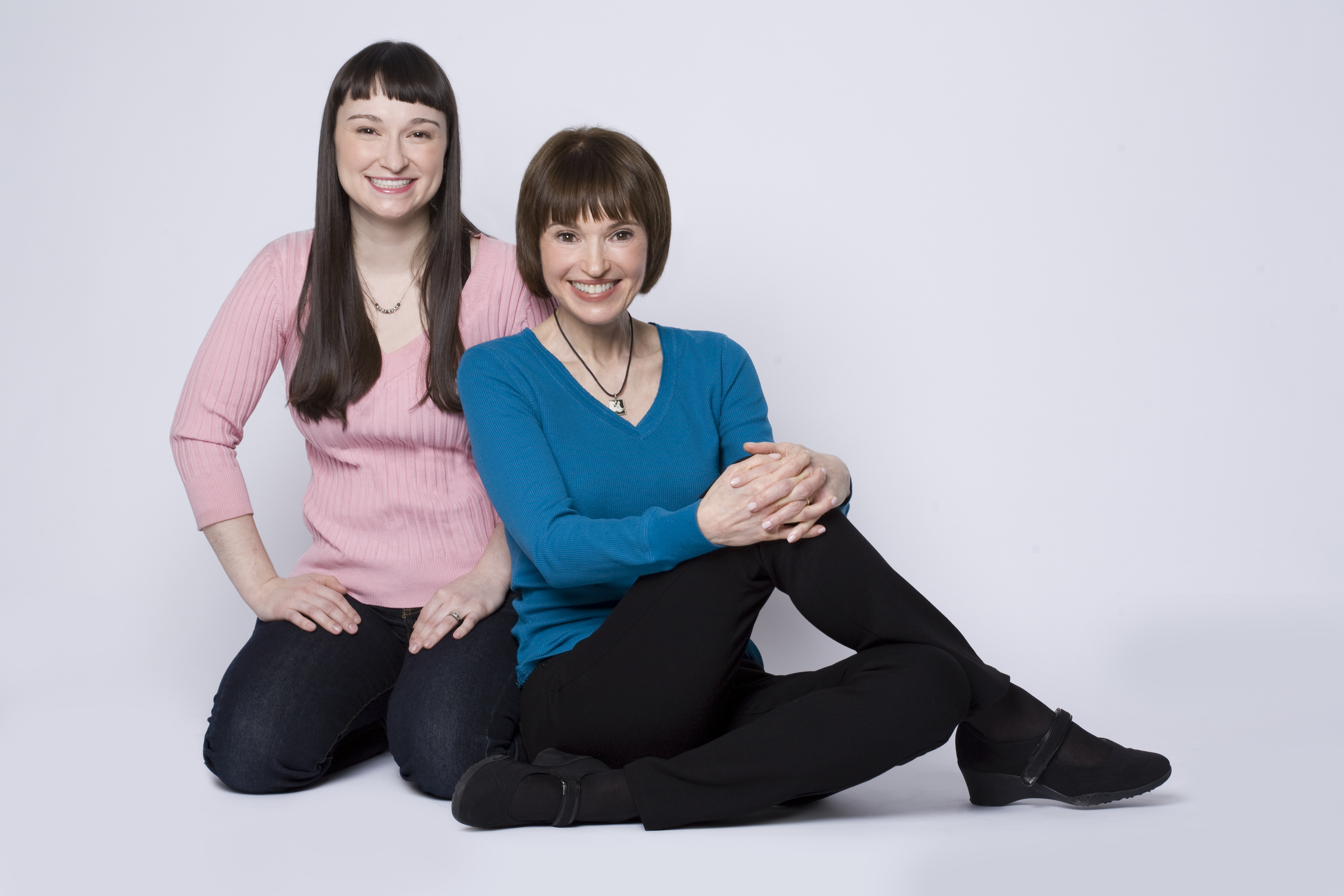 Victoria Moran, shown here with her daughter and Main Street Vegan coauthor, Adair, has been a Main Street Vegan® for 37 years and she held the title of Peta's Sexiest Vegan Over 50, alongside the male winner, Joel Kahn, MD, in 2016/17.
Victoria is the bestselling author of thirteen 
books
, including 
Creating a Charmed Life
 (in 30 languages around the world); the gentle weight-loss classic, 
The Love-Powered Diet, 
reflecting the author's own struggle with and recovery from compulsive eating; 
The Good Karma Diet, 
celebrating a high-green, high-raw, high-energy food style; the iconic 
Main Street
Vegan
; and her latest, 
The Main Street Vegan Academy Cookbook
, coauthored with JL Fields.
Victoria's college thesis became 
Compassion the Ultimate Ethic: An Exploration of Veganism, 
originally published in 1985 and the first work on vegan philosophy and practice to come from a major publisher.
Victoria is also an inspirational speaker, corporate spokesperson, certified holistic health counselor (HHC, AADP), and founder and director of 
Main Street Vegan Academy
, training and certifying vegan lifestyle coaches. A graduate of the T. Colin Campbell Foundation/eCornell program in plant-based nutrition and a certified Holistic Health Coach (HHC, AADP), she hosts the 
Main Street Vegan radio show/podcast
, awarded the Outstanding Vegan Media Outlet award in 2015, and noted by Feedspot in January 2019 among #3 in the Top 25 Vegan Podcasts.  If interested in our academy, click
here
to apply. And she is the lead producer of Thomas Wade Jackson's exquisite documentary, 
A Prayer for Compassion
, to introduce vegan living to people of faith.
Cited by VegNews among the Top 10 Contemporary Vegetarian Authors, Victoria appeared twice on The Oprah Winfrey Show and her articles have appeared in Yoga Journal, Mothering, Natural Health, Woman's Day, Martha Stewart's Whole Living, VegNews, and Vegetarian Times. Her work has been noted in USA Today, the Chicago Tribune, the Washington Post, Self, Elle, Glamour, Allure, and O, the Oprah Magazine.
Moran lives with her husband, writer, and musician, William Melton, in a LEED-certified green condominium in New York City's thriving Harlem neighborhood. They're co-humans to a rescue-dog, Forbes, and rescue pigeon, Thunder.
Victoria has one of the most beautiful and inviting spirits of anyone I've ever had the fortune of knowing.
Enjoy our fascinating conversation covering a wide range of topics related to veganism and spirituality!
---
MENTIONED IN THIS EPISODE
---
CONNECT WITH US!
Interested in working with us? Email [email protected]
Check out our new FREE Master Class!
Take Our New Going Vegan Quiz HERE!  
Grab the valuable gift we have for you HERE.
Have a question you'd like us to answer, or feedback you'd like to give us (we love hearing from you!)? Leave us a voice (or written) message HERE.
Interested in receiving a free coaching session to air on an upcoming episode? Apply HERE.
Hogs & Kisses Farm Sanctuary Website
The following two tabs change content below.
26-year vegan veteran, Ella Magers founded Sexy Fit Vegan® in 2012 to bring veganism into the mainstream. Ella runs a transformational coaching program that empowers clients to build a healthy relationship with food, their bodies, and themselves as they create a fit, vegan life they love! Check out her FREE Master Class: https://sexyfitvegan.com/masterclass-registration
Latest posts by SexyFitVegan (see all)